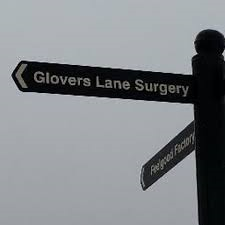 Glovers Lane Surgery
Glovers Lane, Netherton, Liverpool, L30 5TA
Current time is 06:23 - Sorry, we're closed
Telephone: 0151 524 2444
Fax: Admin 0151 524 2880
Fax Reception 0151 524 4555
Latest News (click title to open):
STAFF SICKNESS
Due to staffs/GP sickness over the next couple of days we will only be accepting urgent calls.  Reception staff will only be able to take appointments for patients that are in urgent need of medical attention.  We apologise for any inconvenience and hope to be running at full capacity as soon as possible.
Thank you for your understanding at this time.