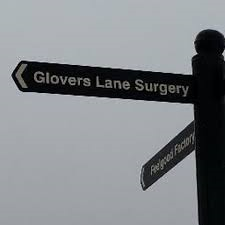 Glovers Lane Surgery
Glovers Lane, Netherton, Liverpool, L30 5TA
Current time is 04:47 - Sorry, we're closed
Telephone: 0151 524 2444
Fax: Admin 0151 524 2880
Fax Reception 0151 524 4555
Latest News (click title to open):
South Sefton Vaccine Hubs
COVID VACCINATION HUBS AT MAGHULL TOWN HALL AND NORTH PARK HEALTH CENTRE, BOOTLE
We are pleased to have our 1st Coronavirus vaccination hub up and running at Maghull Town Hall and from Thursday 14th will have a 2nd one at North Park Health Centre, Bootle. Many of our GPs, Nurses and Support Staff will be working at these hubs as well as trying to keep the surgery running for our patients. We are currently inviting patients over 80 years to book an appointment. Please don't call us about getting a vaccine unless you have been invited by letter, text or phone call. We are being swamped with calls. We do understand how important this vaccine is to everyone and are doing our best to deliver as many vaccines to those at greatest risk first. In these challenging times please help us by using chemists, the NHS website and e-consults where possible.