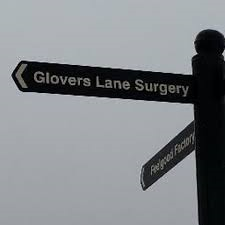 Glovers Lane Surgery
Glovers Lane, Netherton, Liverpool, L30 5TA
Current time is 18:06 - Sorry, we're closed
Telephone: 0151 524 2444
Fax: Admin 0151 524 2880
Fax Reception 0151 524 4555
Latest News (click title to open):
GP earnings
From April 2016 it is a requirement for practices to publish the mean net earnings of the partners, salaried GPs and any locum who has worked in the practice for over six months.  The mean earnings for Glovers Lane GPs in the financial year ended 31st March 2019 (2018/19) was £58,057 before deduction of employee's superannuation contributions, tax and National Insurance.  This is the average pay for the 2 full-time and 6 part-time GPs who worked in the practice for more than 6 months during that year.
It should be noted that the prescribed method for calculating earnings is potentially misleading because it takes no account of how much time doctors spend working in practice (for example, a doctor working 1/2 day per week counts the same as a full time doctor) and correspondingly practices that have many part time doctors or high locum use will typically calculate a lower figure than a practice with many full time doctors. Consequently, this information should not be used to form any judgement about actual GP earnings or to make any comparison with any other practice.