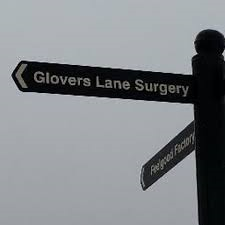 Glovers Lane Surgery
Glovers Lane, Netherton, Liverpool, L30 5TA
Current time is 12:24 - We're open
Telephone: 0151 524 2444
Fax: Admin 0151 524 2880
Fax Reception 0151 524 4555
Bank Holiday Closure – Monday 26th August 2019
Glovers Lane Surgery will remain closed on Bank holiday Monday 26th August 2019. We will reopen our phone lines at 8am on tuesday 27th August.
If you feel you need medical help or advice why not complete an eConsult on the surgery home page which will be responded to by the end of Tuesday.
If you feel your need is more pressing you can call 111.