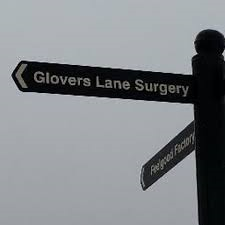 Glovers Lane Surgery
Glovers Lane, Netherton, Liverpool, L30 5TA
It's Tuesday 5:52 PM — We're open
Telephone: 0151 524 2444
Fax: Admin 0151 524 2880
Fax Reception 0151 524 4555
About Us
Glovers Lane Surgery is a well established GP practice in the heart of Netherton, Merseyside, which has been providing General Medical Services to the local area since the early nineties. We have five GP partners, as well as three Salaried GPs, and a GP Registrar (fully qualified doctors, who are completing their GP training which involves an attachment to a practice under a supervising qualified GP). We also have two Practice Nurses, and a Healthcare Assistant.
We offer a wide range of clinical services to our population of over 7,500 patients. This includes midwifery appointments, minor surgery clinics, monitoring of long term conditions, and much more.
Staff Training and Development
It is very important to us that our staff are well trained and equipped with all the knowledge and skills needed to deliver a first class service. For this reason, all our staff are required to undertake a comprehensive mandatory training programme once they start employment with us.
In order to minimise disruption to patients, we close on one Wednesday afternoon per month, to undergo this training.
This year, we will be closed on the following Wednesday afternoons:-
Wednesday 21st November 2018
Wednesday 12th December 2018
Wednesday 17th January 2019
Wednesday 21st February 2019
Wednesday 21st March 2019
Wednesday 18th April 2019
Wednesday 16th May 2019
Wednesday 20th June 2019
Wednesday 18th July 2019
We apologise for any inconvenience this may cause.